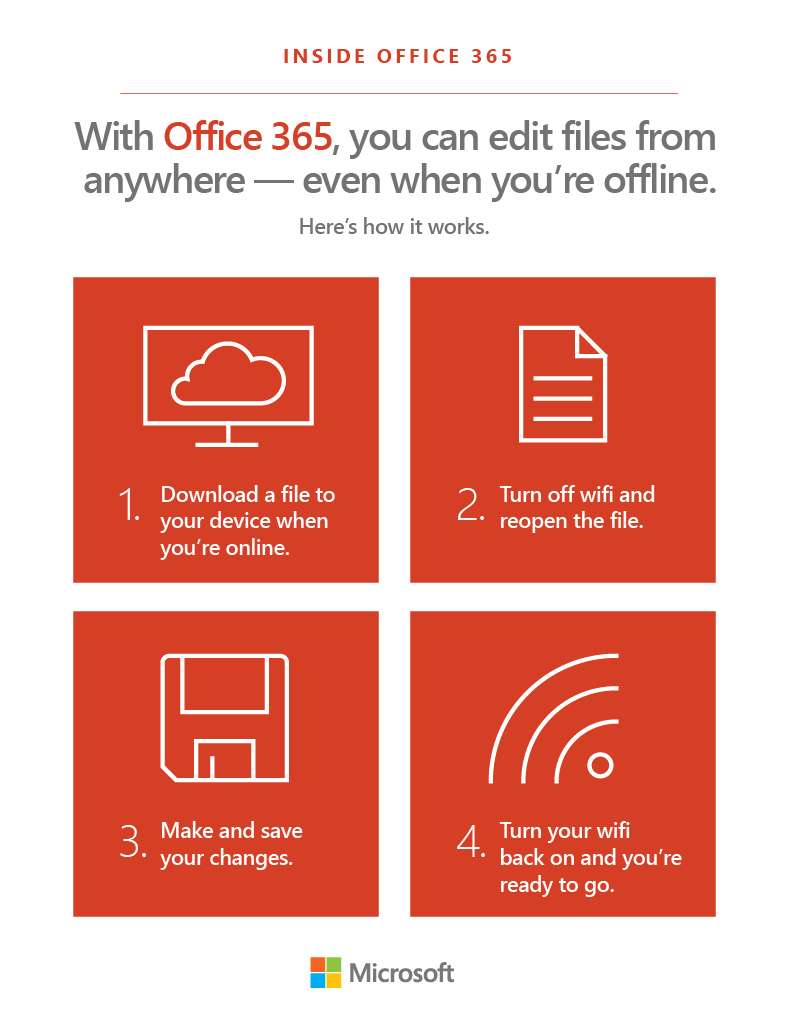 No Internet connection? No problem! #Office365 lets you access and edit documents from anywhere, anytime–online or offline.
From us at M.I.T. comes Office 365 offline solutions – a revolutionary new way to access cloud services in Toronto, letting you take your work on-the-go, even with no Internet around! In just four simple steps, you can keep up with work anywhere you are, and still collaborate with your team.
Just make sure to download the files you need before you go, and you can easily reopen the file and work offline. Then, when you're back online, you can easily sync the changes you made and continue seamlessly collaborating with your team and working on-the-go.
Want to explore your options for working offline with Office 365? Get in touch with our cloud services team in Toronto to take work with you on-the-go! Call us at (416) 250-1040 today.