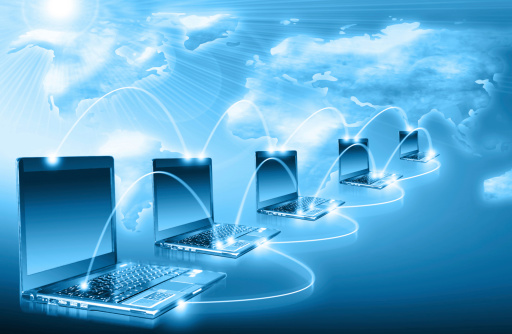 Enabling remote access on your computer requires a series of simple steps. Once set up is complete, you can remotely access your desktop through any Windows computer!
Windows XP introduced Windows OS users to the remote desktop function. Remote Desktop means remotely accessing your computer through local area networks (LAN) or the internet. You can access files, run programs and applications, and even manage network resources on any Windows device.
Enabling remote access on your computer requires a series of simple steps. First of all you need to set up the computers you want to control. Click the "Windows" button and go to the "Control Panel." Make sure to have already set a user account so you can change your password. When you reached the control panel platform, click the "User Accounts" option and then click "Change your password." Enter a unique password that you can use to access your computer locally, or from any Windows computer.
Next, you have to enable the Remote Desktop function. Again, click the "Start" button and right-click "Computer." A drop-down navigation panel will appear where you will find the "Properties" option. After clicking "Properties," go to "Remote Settings" to enable Remote Desktop. Make sure to tick the "Allow connections from computers running any version of Remote Desktop" box so you can enable remote access from computers with various versions of Windows.
Finally, set up which users will have access to your device via Remote Desktop. If you're an Administrative user, you will automatically have access. Click the "Select Users" button, then choose the users you additionally want to allow. Once the set up is complete, you can start accessing your desktop from anywhere.
To use the Remote Desktop feature, click the Windows "Start" button and enter "remote desktop" in the search box. Enter the name or IP address of the remote computer and click "Connect." Your computer will now hook up with the Remote Desktop computer, and you'll be asked for the username and password.
It is also possible to connect to your Remote Desktop computer through the Internet by setting up your router. You can easily search for instructions on how to do that, or call for assistance from your provider, either way the process is pretty simple.
Have questions about remote desktop and if it will work for your business? Give us a call or drop us an email.